Fast & Environmentally Friendly Hydro Excavation in Adelaide
Hydro Excavation also referred to as non-destructive digging (NDD) is becoming increasingly popular due to its efficiency, low environmental impact and low cost.  Hydro excavation uses high-pressure water jets to create large holes, trenches, potholes or to excavate an area.  Trenches and holes can be quickly and easily created without damaging underground services such as fibre optic, stormwater lines, electricity cables, sewer lines and tree roots.
Hydro excavation is ideal for trenching and excavation around parklands, paddocks and built up areas as it does not damage tree roots or other underground infrastructure.  TigerVac's modern fleet of trucks are fully equipped with high pressure jets and hoses, vacuum extraction, filters and disposal tanks so we can simultaneously vacuum up any debris created whilst excavating if required.
Clean, quick and cost-effective our thorough and experienced operatives can get the job done with minimal disruption, minimal mess and maximum efficiency.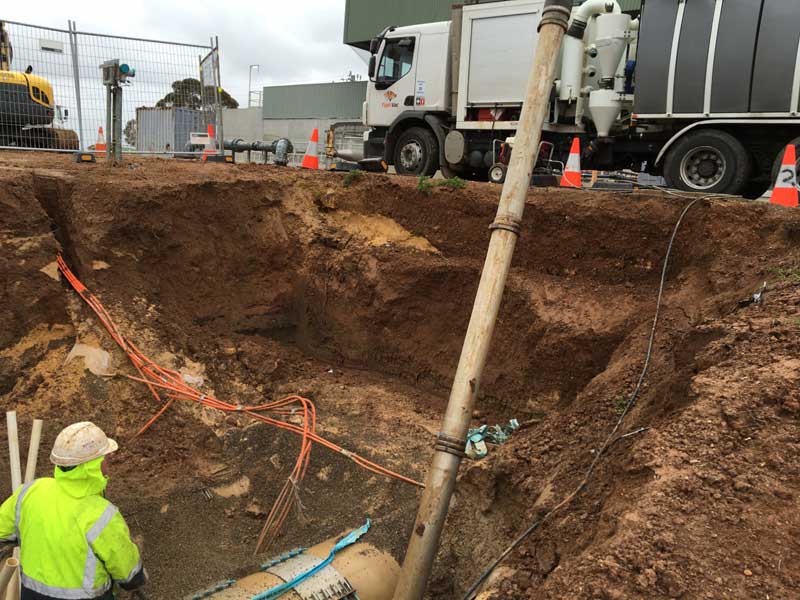 Potholing
Potholing uses hydro excavation to create a hole often used to inspect and find the location of underground services. Our expert operators adjust the water pressure to suit the terrain and can create holes at any depth and width. 
Potholing is ideal for creating the holes required for installation of retaining walls, fencing, signage, overhead/stadium/footpath lighting, shade sails, and the installation of playground equipment.
Trenching
With a high degree of precision, accuracy and speed, hydro excavation is frequently used in the construction of trenches. Trenching uses pressurised water to create the trench while simultaneously using vacuum suction to capture and extract any debris for easy disposal. TigerVac has all the hoses, tools and attachments to create a precision trench to your custom dimensions. No matter if it's a large civil project or smaller commercial job, TigerVac's experienced and friendly operatives will give you the same excellent service, attention to detail and a precision job from start to finish.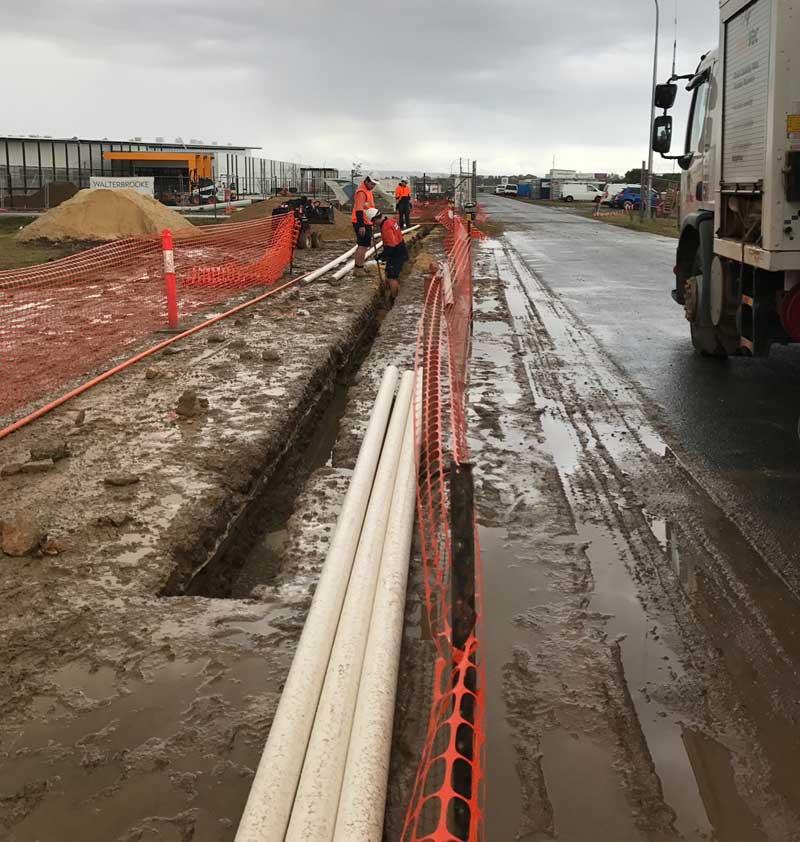 Call 0411 443 368 to discuss your project