Vacuum loading – the most cost-efficient way to remove waste material
Vacuum loading with TigerVac is a cost-effective way to remove both liquid and dry waste.  It's faster and cleaner than using some of the more traditional methods such as an excavator and tipper truck.  Quick and easy to deploy, there is minimum downtime and disruption to your business and the use of extra long hoses means that we can dispose of waste even from difficult to access areas.
For maximum efficiency and cost effectiveness, we operate a fleet of vacuum units ranging from 600cfm to 6500cfm so large or small we've got you covered at prices that you can afford.
Restricted access, difficult terrain or even below ground we are here to help as our equipment can reach as far as 200m away and 40m deep.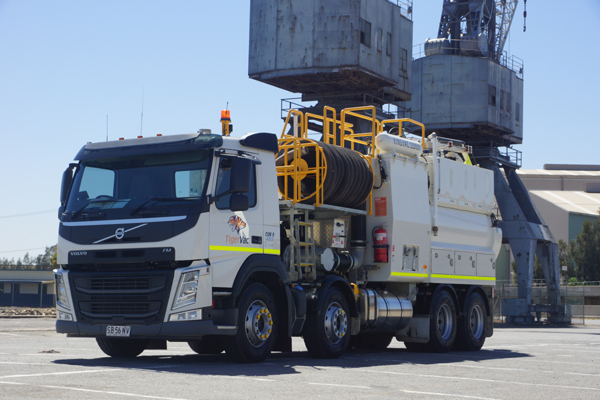 Vacuum Loading
Vacuum Loading is a fast and efficient way of disposing of both wet and dry materials including
Liquid waste
Cement slurry
Construction and demolition residue
Corrosive materials
Rubble, sand, dirt
Vegetation
Powdered waste
Glass
Flood and stormwater residue
Vineyard / Viticulture waste
Draining swimming pools and lakes
Fully trained and accredited our teams can clean and empty your tanks or storage vessels on a one off or a regular scheduled basis.  No matter where your tank is located, above or below ground we can help and are fully certified and trained to work in confined spaces such as engine rooms and storage tanks.
Whatever your vacuum loading requirements we've got the tools, equipment and specialist teams to get the job done, quickly, thoroughly and cost-effectively.
Want to find out more? Talk to our friendly team on 0411 443 368