Liquid Waste Removal in adelaide
With over 30 years in the industry, TigerVac has become the 'go-to' name in Adelaide for liquid waste removal.  With state of the art trucks, reliable and highly trained operatives we pride ourselves on offering great services and great prices.
Our hi-tech trucks are fully equipped with large storages tanks, industrial vacuums and high-pressure cleaning jets so we can quickly and easily vacuum up your liquid waste and transport it to be disposed of at an appropriately certified waste disposal facility.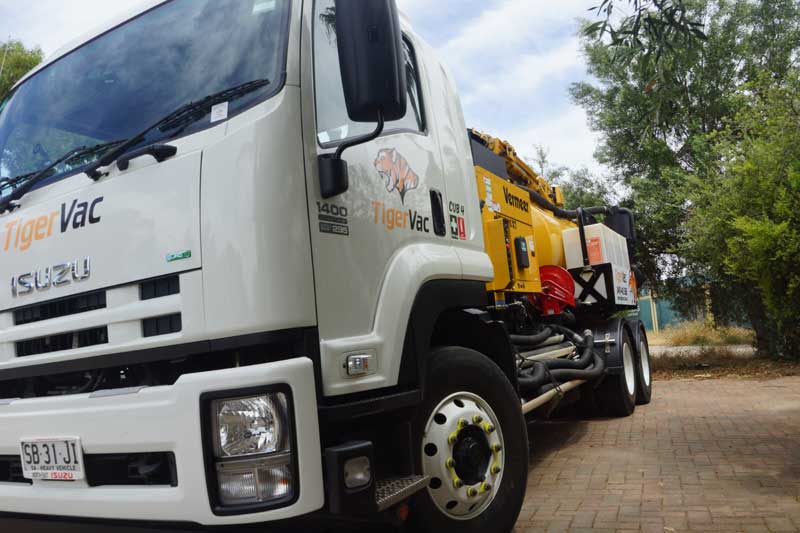 With a large fleet of trucks, we can transport a variety of materials including:
Contaminated storm water
Grease trap waste
Oily sludges
Oily water
Septic waste
Trade waste
Triple interceptors
Wash water
Waste oil
Pit and Sump Cleanouts
Storm Water and Sewer Drainage
Basin Water
Wet and Dry contaminated soil
Stormwaters
Sludges
Organic waste materials
Drilling muds
Wash Bays
Injector pits
Side entry pits
Oil separators
Bilge pump outs
When trust and reliability is a must call in the experts at Tiger Vac –
call us on 0411 443 368