Pipe Line repair – QuickLock
Chemical Free Pipe Repair with QuickLock
TigerVac's specialist team can quickly repair any cracks and damage within your pipework using the QUICKLOCK system. QUICKLOCK pipe repairs are an environmentally friendly mechanical repair, without the need for chemicals, resins or glue.
The QUICKLOCK system is made of stainless steel sleeves surrounded by a seamless EDPM rubber compression gasket, which are expanded (in position) to the optimal pressure with their QUICKLOCK packer, and locked permanently in place by an integrated ratchet mechanism. The specially developed, pneumatically operated packers are selected depending on the sleeve size and positioned at the damaged section of pipe using a modified  CCTV system. QUICKLOCK sleeves can be used as an isolated point-repair, overlapped to cover longer sections of damaged pipe, or even used to compliment other lining systems.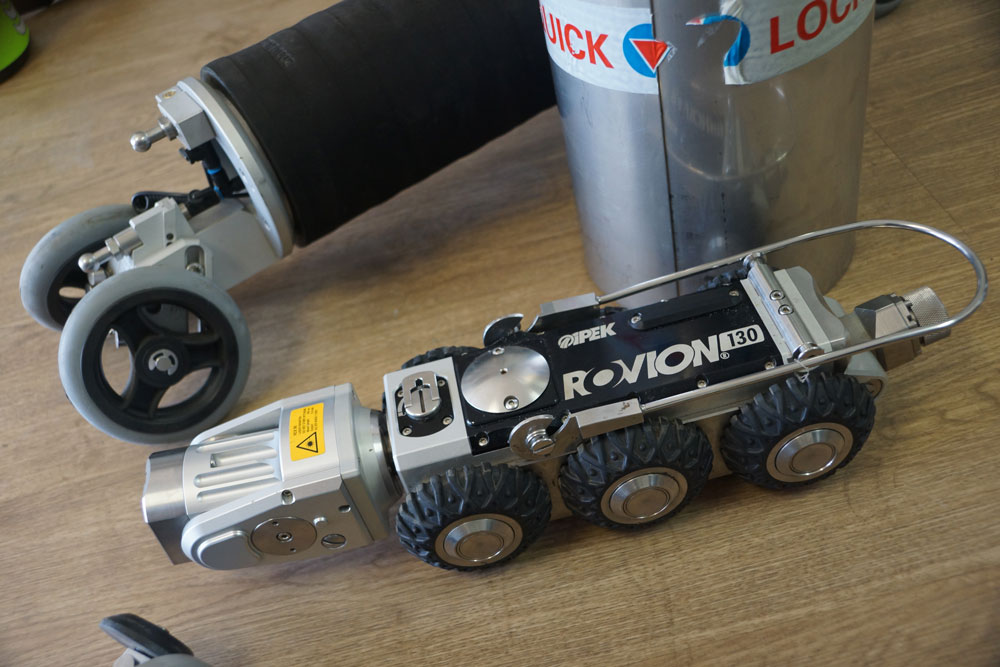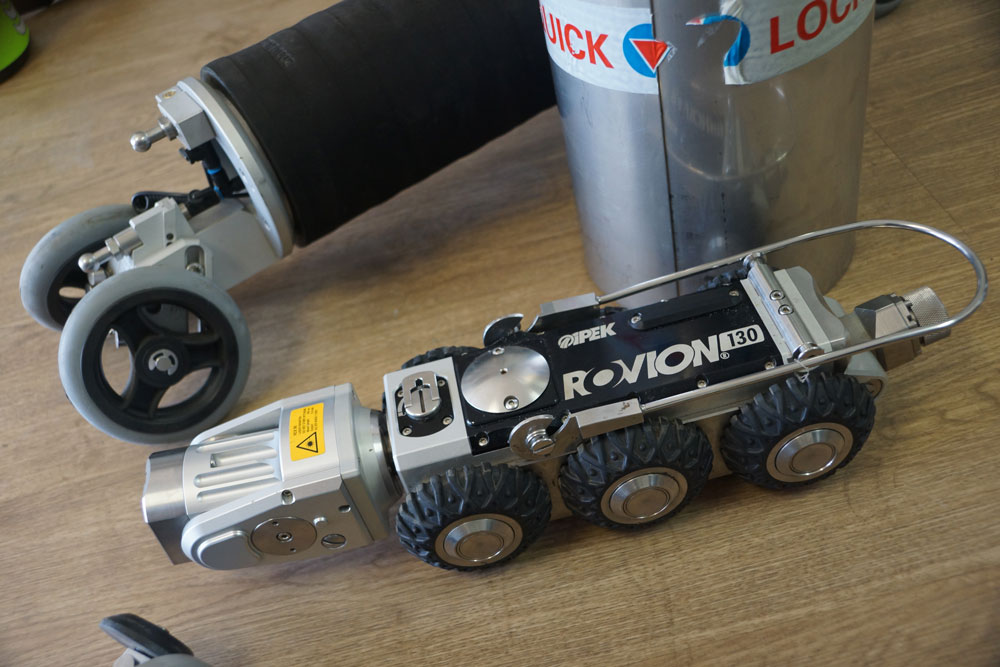 Once installed, the compression seal improves the structural integrity of the host pipe; and even when installed across articulation joints, the natural exibilty of the steel and rubber materials ensure that the seal remains tight regardless of any ground movement and associated displacement. The intelligent design affords minimal cross-sectional area loss and allows for the continuation of standard maintenance such as high pressure cleaning and root removal with even the most aggressive equipment.
For more information on QUICKLOCK please download the brouchure here